Andalusian White Villages
9 Days Self-Drive Program
Through the Andalusian White Villages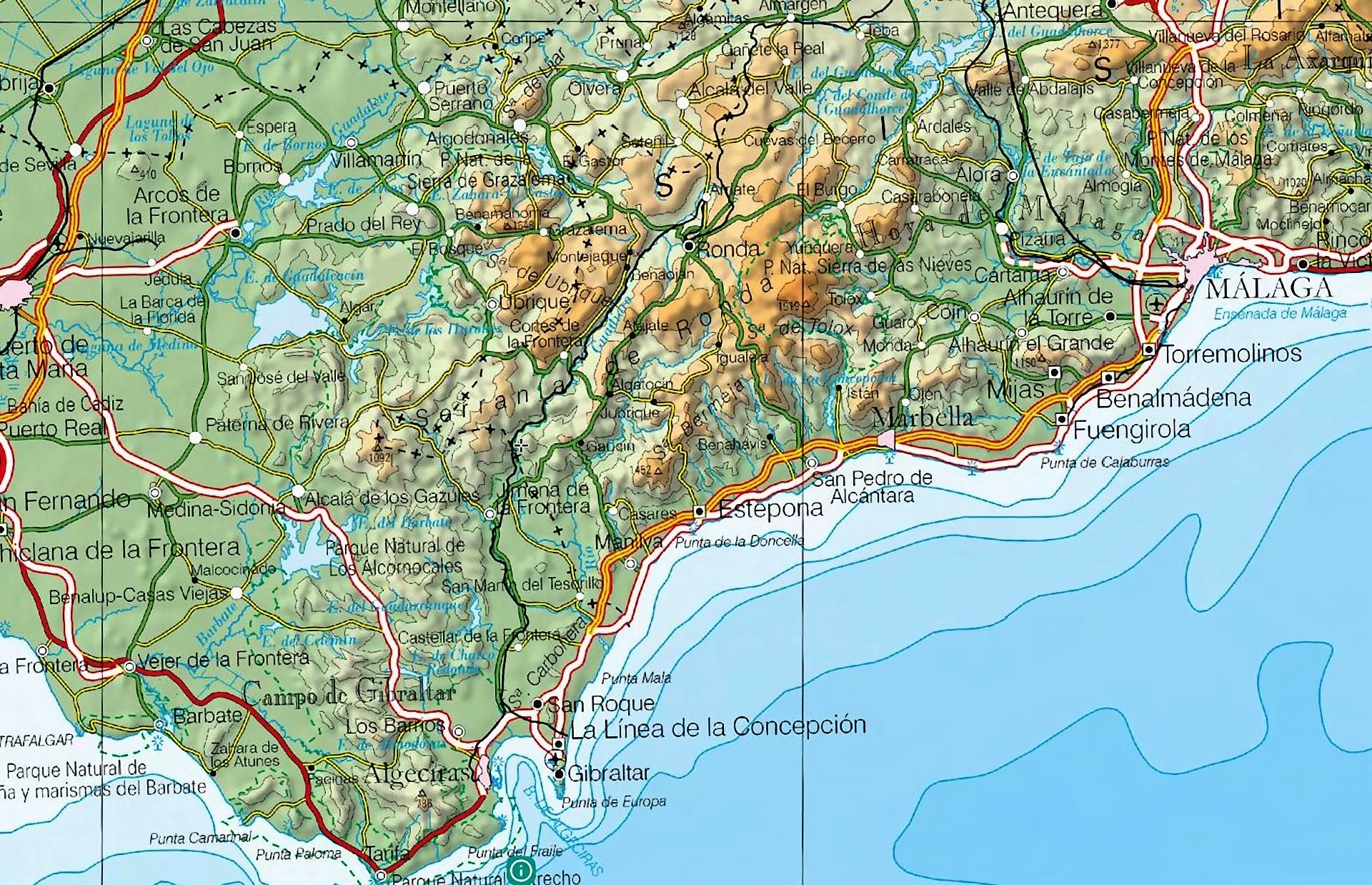 The Andalusian White Villages  
These villages provide an image of Spain that has been engraved in the imagination of the world: sun-drenched villages perched against steep hillsides, glistening white under the Andalusian sky. Indeed, they seem to be the quintessential essence of Spain in the minds of visitors: a narrow, cobblestone street, the distant cords of a Spanish guitar, a small table on a terrace with tapas and a glass of wine. Dreams do come true.
Leaving Seville and following the Big River to the Atlantic, where we will suggest you stop the first two nights either in Conil or Puerto de Santa Maria or the city of Cadiz, will be perfect to stay for a couple of days with side trips. That could include, why not? A fast ferry to Tangier, Morocco for a day, visit some of the wineries of Sherry… Driving to Tarifa and visit its markets, the old town, enjoy some of the best salads at the Hurricane hotel beach club, crossing the Gibraltar Strait and a walk the Kasbah in Tangier Morocco… Then to Jimena de la Frontera and Castellar de la Frontera towards Gaucin and Ronda, where you will spend two nights in the heart of the Sierra de Grazalema natural Reserve in Montejaque. Granada and the Albayzin Quarter,  tapas in Granada, the Cuevas del Sacromonte or the Alpujarras and the Sierra Nevada mountains on your way to the Mediterranean coast for few days before ending your route in Malaga.
A perfect combination of nature, beaches, medieval towns and Pueblos Blancos we set for you any time. Are you ready?
The initial price includes the rental car for 9 days and 8 nights accommodation.
If you are planning to drive through this area and you are interested in our preliminary program  and  quote, please contact us so we will provide you  shortly with a final itinerary  including our suggested ted accommodations, things to do, route, prices and  terms 
Best Time to  Visit:
From late March to early November every year. But the months of May, June, September and October will be our fav.
€ 850
(*) The prices are per person based on a double/twin room.
Our most popular itineraries for exploring the great cities of Spain connected by train.
Ideal for individuals, families and small groups
Flexibility in scheduling and budget
We can book all your transportation and accommodations
We can provide expert guides in each city you visit
We can adjust or expand tours to meet your needs
Important: You must book your own flights to and from Spain
Accommodations
We are experts at finding the perfect lodgings to meet your needs, from luxury hotels to stays in apartments, historic buildings, bed and breakfasts and ancient farmhouses. On our web site, we list some of our favourite places to stay. Prices vary according to season. Accommodation bookings are provided as part of our custom travel packages. We can also make a la carte reservations for multi-day stays.
Includes :
9 days of car rental.
8 nights of accommodation in charming hotels during the package.
Personal attention and information of what goes on each city (music, restaurants and local tapas bars and taverns).
24 hours of assistance during your stay.
(*) Optional Private guided Tour with our Insider at an extra fee.
(*) Booking Conditions:
Please use our Custom Travel Form to share your travel needs with us. The more detail you provide, the closer we can come to creating the perfect trip. Once we receive your initial travel information we will respond to you within two working days with a suggested itinerary, tours and accommodations, along with a quote for the total cost. We'll continue to work with you as needed until you agree that you have the perfect trip. In most cases, at that time, we will ask for a 25% deposit by credit card or wire transfer and will begin making all reservations.
Full payment is due 15 days before your arrival, either by credit card or wire transfer.
(*) Cancellation Policy:
If you cancel at least 15 days before your scheduled arrival, we will refund 40% of the deposit. If you cancel less than 15 days before your scheduled arrival we cannot refund the deposit. If you have already paid in full, we will provide a refund minus the deposit.